This thread has been locked for further replies. You can start a new thread to share your ideas or ask questions.
TP-Link repeaters and routers options
2021-03-06 06:33:19
- last edited 2021-03-08 07:34:03
Good internet access starts with a good router or repeater. The first is responsible for creating private Wi-Fi networks and transmitting the signal to other devices. The repeater, or extender, serves to extend the signal range of the router and is widely used in large houses or with many obstacles, such as walls or columns.
TP-Link is a well-known brand in this electronics category, including some models that allow you to use the TP-Link router as a repeater. But before buying, it is important to know some details a little more technical. Currently, the best models of routers and repeaters need to be compatible with the 2.4 GHz bands, capable of sending a slower signal with greater range, and 5 GHz, which offers a faster signal, but which cannot reach a long distance from your home.
Another important detail is to check what type of Ethernet port is available. Fast Ethernet (also called 10/100) limits the data rate to up to 100 Mbps. Gigabit Ethernet (also known as 10/100/1000) offers speeds of up to 1 Gbps.
After this brief explanation, check out some TP-Link options:
1. Expander Repeater TP-Link Wi-Fi Network, 300Mbps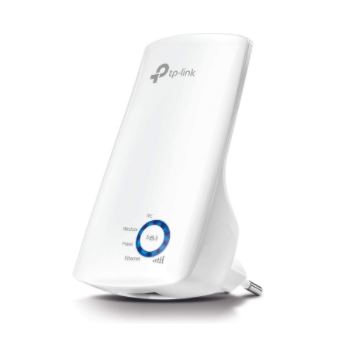 If you are having trouble getting the internet to all rooms or the kitchen, this signal repeater can solve your problem easily and very efficiently. It can be installed directly into the outlet and has a function that saves the settings, so it does not need to be restored when you switch networks. And with a touch of the WPS button, you expand wireless coverage by eliminating wires and cables.
2. TP-Link Wi-Fi Repeater AC1200Mbps
Another option to eliminate "Shadow Zones" in your home or office, the TP-Link AC1200 allows you to keep more devices connected at the same time, with its two bands of 2.4GHz 300Mbps and 5GHz 867Mbps. Simply plug the Ethernet cable into its port to easily transform your wired Internet connection into a dual band wireless access point. And if you don't know how to install a wireless repeater, you can use the free Tether app from TP-Link to set it up from any Android or iOS device in minutes.
3. TP-Link Wi-Fi repeater, 450 mbps, AC1750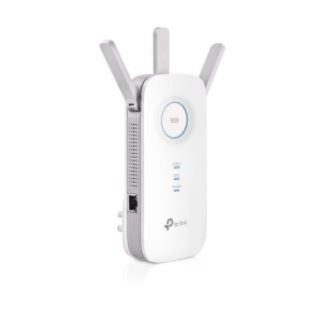 Another dual band option, the AC1750 has simultaneous speeds of 450Mbps at 2.4GHz and 1300Mbps at 5GHz. Its three adjustable antennas offer excellent wireless coverage and reliable connections, whether at home or at work. And even if you don't know how to set up a signal repeater, its installation is very intuitive. It also has indicator lights that help you find the best position, showing the signal strength.
4. TP-Link Router, 300 Mbps, TL-WR840N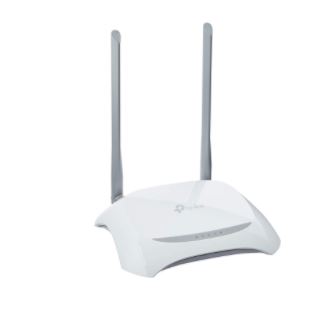 The TL-WR840N Router is a device specifically designed for the needs of small businesses or homes. It has a very efficient performance for smaller environments or with few walls, being a great option for streaming video or online games, offering users up to 300Mbps.
5. TP-Link Router, 450Mbps, TL-WR940N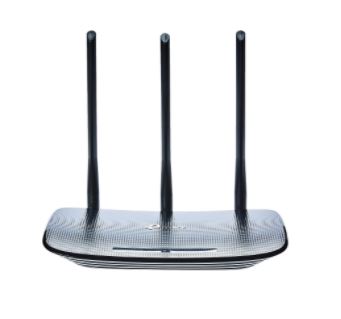 If you prefer a TP-Link 3 antenna router, you may be interested in the TL-WR940N, which has a 2.4 Hz bandwidth with transmission rates of up to 450Mbps, offering internet signal range so you can use your electronics in anywhere in your home or office. Furthermore, configuring a TP-Link router is easy, even for those who have never dealt with installing a Wi-Fi network, thanks to the TP-Link Tether application, with which you can manage your network directly from your mobile phone.