Changing Your DNS Settings
In certain network environments, users may need to configure a particular DNS address for their network. This article aims to guide you to change the DNS server settings on your Deco system.
Before configuring the DNS:
1. Have the latest Deco app installed on your smart phone by visiting the app store to check.
2. Make sure your smart phone is connected to Deco's Wi-Fi network.
3. Close the Deco App if it is already running in the background.
4. Re-launch the Deco App.
Please note: Only when your mobile phone is connected to Deco's Wi-Fi network, can you change the DNS settings through the Deco app. Forcing the Deco app to close in the background and re-launch it again aims to clear the app cache.
Changing the DNS server settings
1. Tap "More" on the bottom right corner, then click on "Advanced" -> "IPv4".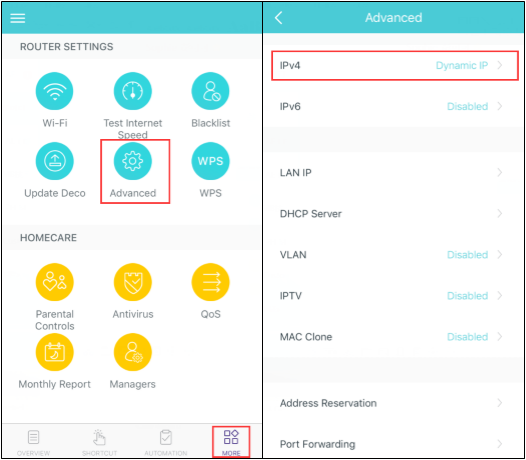 2. Tap "Internet Connection Type", toggle off "Obtain DNS Automatically" and type in your preferred DNS server settings.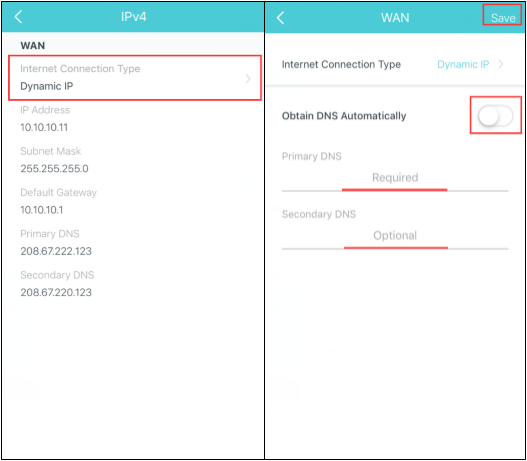 3. Click "Save" and the new DNS settings will take effect automatically.