What should I do if I cannot make my Kasa device work with Alex/Google Home?
Before you begin, make sure you have the latest Alexa App or Google Home App.
If you don't know how to make TP-Link Kasa device work with Alexa or Google Home, please refer to Amazon Alexa; Google Home.
This FAQ will tell you what to do if you encounter one of the following issues.
Case 1 Unable to authorize TP-Link Kasa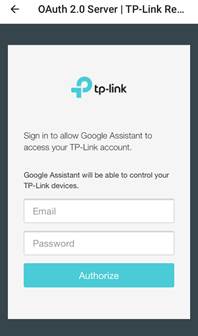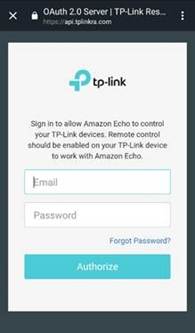 Step 1
Make sure you type in the correct Kasa account login information.
Step 2
Echo/Google Home should already be connected to the internet.
Step 3
Click the button

at the top right and open it with other web browser to authorize (for Alexa only).
Case 2 Cannot discover device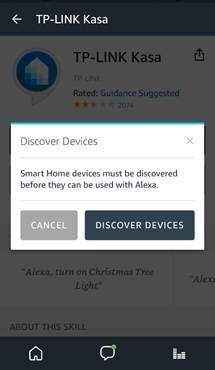 Step 1
Remote control must be enabled on Kasa app (click here).
Step 2
Disable then enable the Kasa skill.
Step 3
The Kasa account you use in Alexa/Google Home App should be the same account that you sign in to Kasa App.
Case 3 Cannot use voice commands to control device
Step 1
Verify device is showing as online on the app (Alexa/Google), otherwise check if the device can be controlled from Kasa remotely.
Step 2
Try manually click on the device instead of using voice command to control the device (for Alexa only).
Step 3
Check if the Alexa app is using a user level account. Households account cannot manage the device. Ask Alexa to switch account, "Alexa, switch account." (for Alexa only)
Step 4
Change device name on Kasa app. Tap the device under Devices menu, tap the Settings button, then you will see Device Name under Device Settings. After that, try again with Alexa/Google Home.