Connecting your Kasa Devices to Google Assistant / Home
Controlling your smart home products using voice commands is a popular and convenient way to automate your home. There are several great options when it comes to voice control, such as Amazon Alexa, Google Assistant, and Microsoft Cortana. In this article, you will find steps on how to integrate your Kasa Smart account and devices with Google Assistant, allowing you to use voice commands directly from your Google Assistant compatible Android smartphone.
NOTE: If you have not yet created and registered a Kasa Smart account, please follow the steps here.
You will also need to enable Remote Control for the smart device, as shown here.
Step 1: Open the Google Assistant App.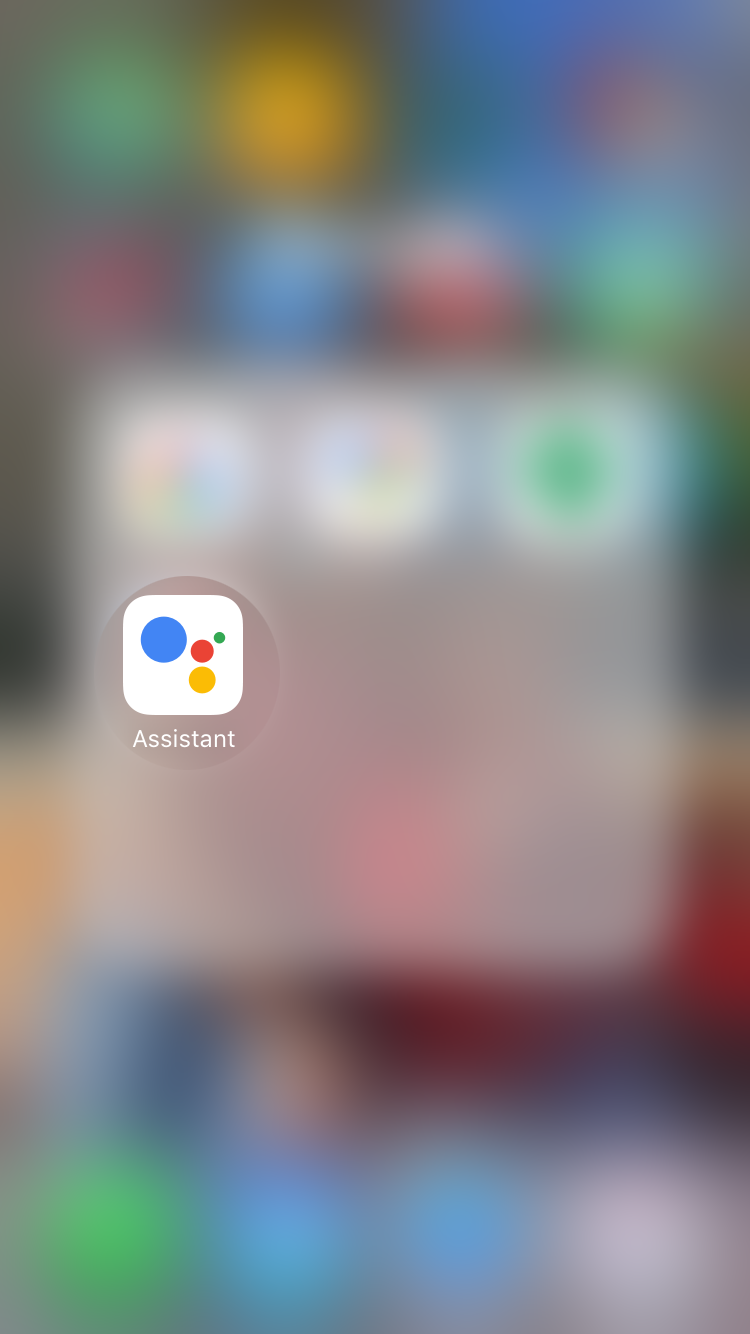 Step 2: Tap "Sign in" and enter your Google account credentials.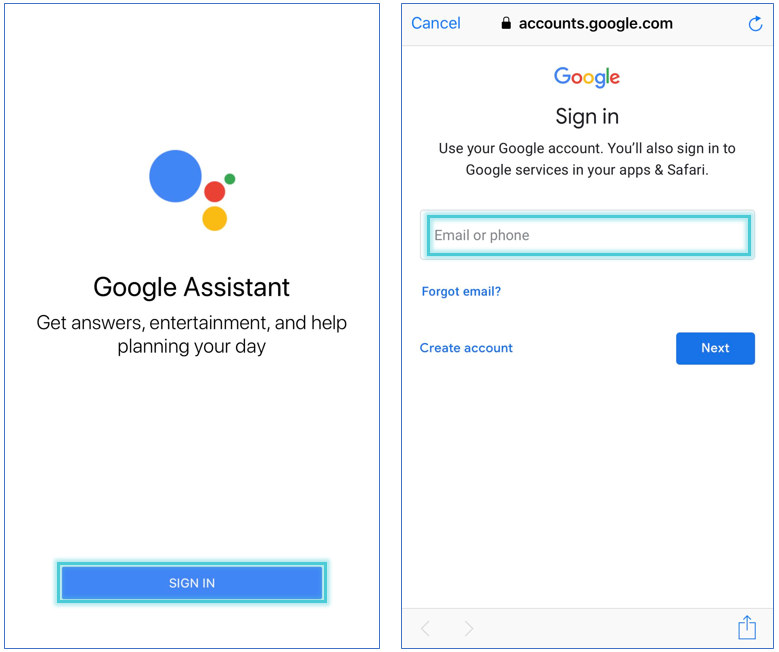 Step 3: In the upper right corner, tap the circular profile button. Then select "Home" and tap "Add...".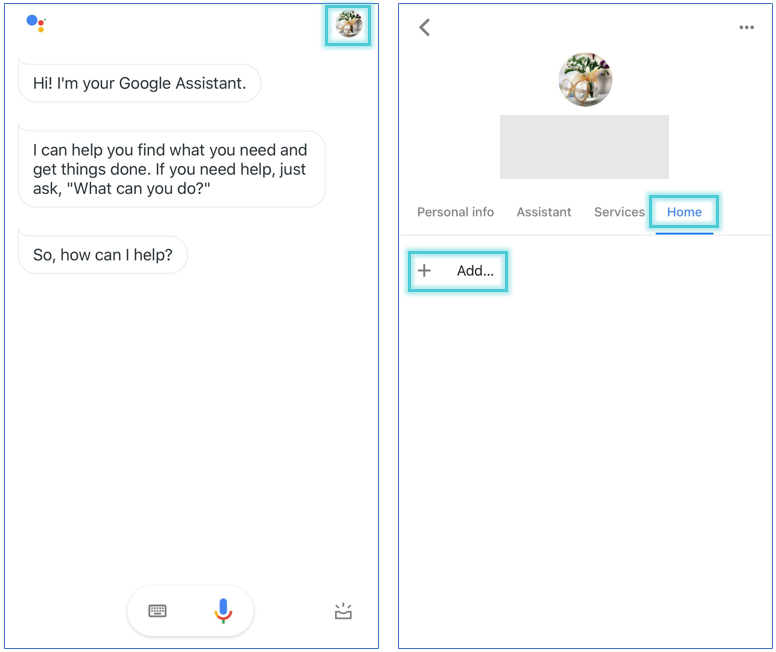 Step 4: Tap the search icon (magnifying glass) and type in "Kasa". Then, select "TP-Link Kasa" from the search results.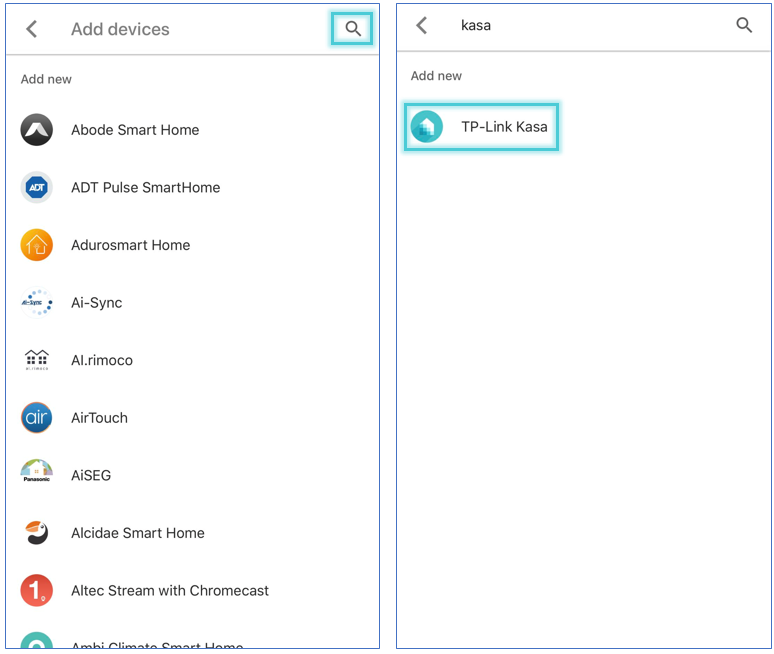 Step 5: Log into your TP-Link Kasa Smart account.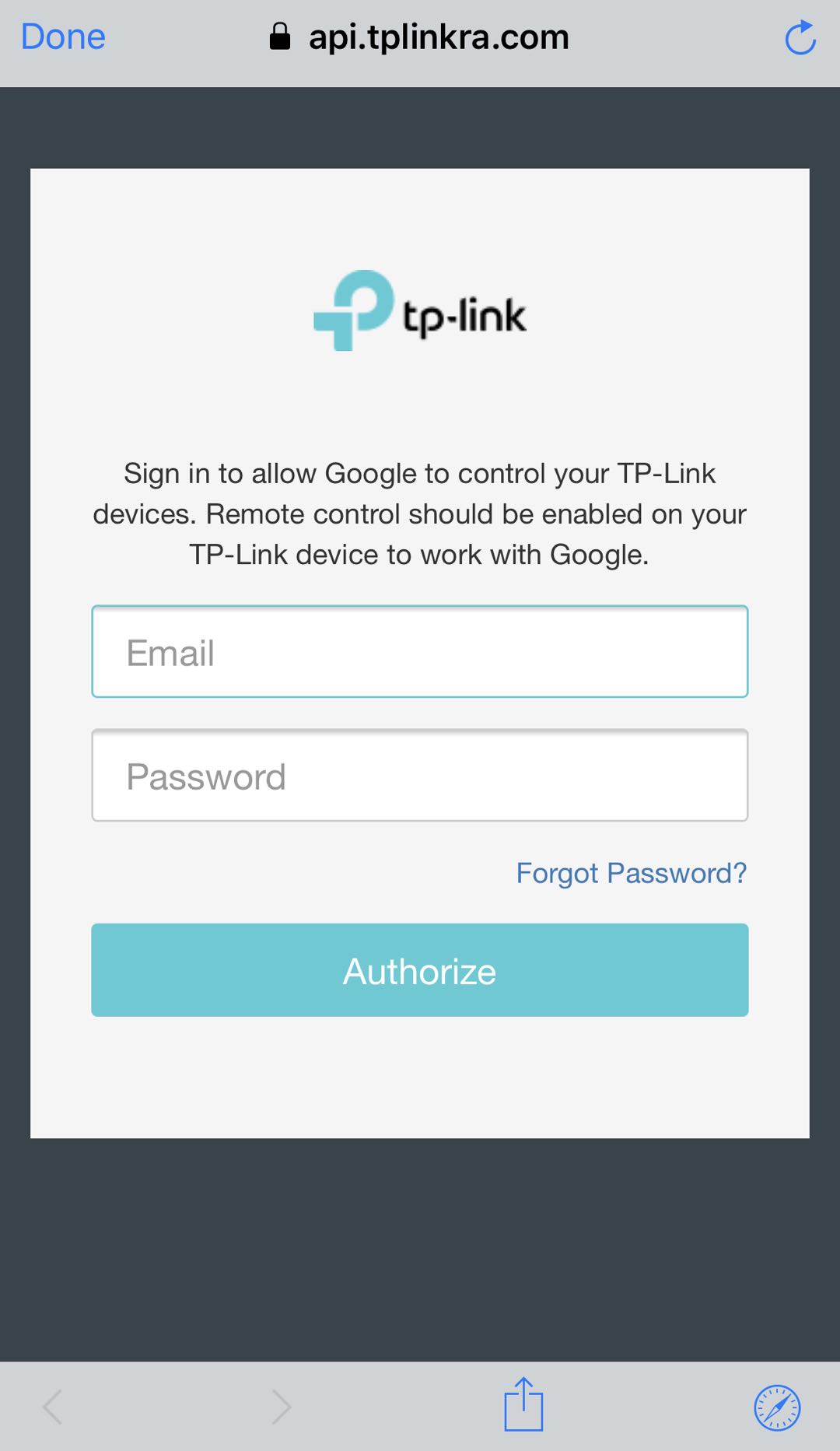 Step 6: Controllable devices in your Kasa Smart account will now be displayed within Google Assistant. Tap the edit (pencil) icon next to a device to assign it to a room. After assigning the device to a room, tap on DONE.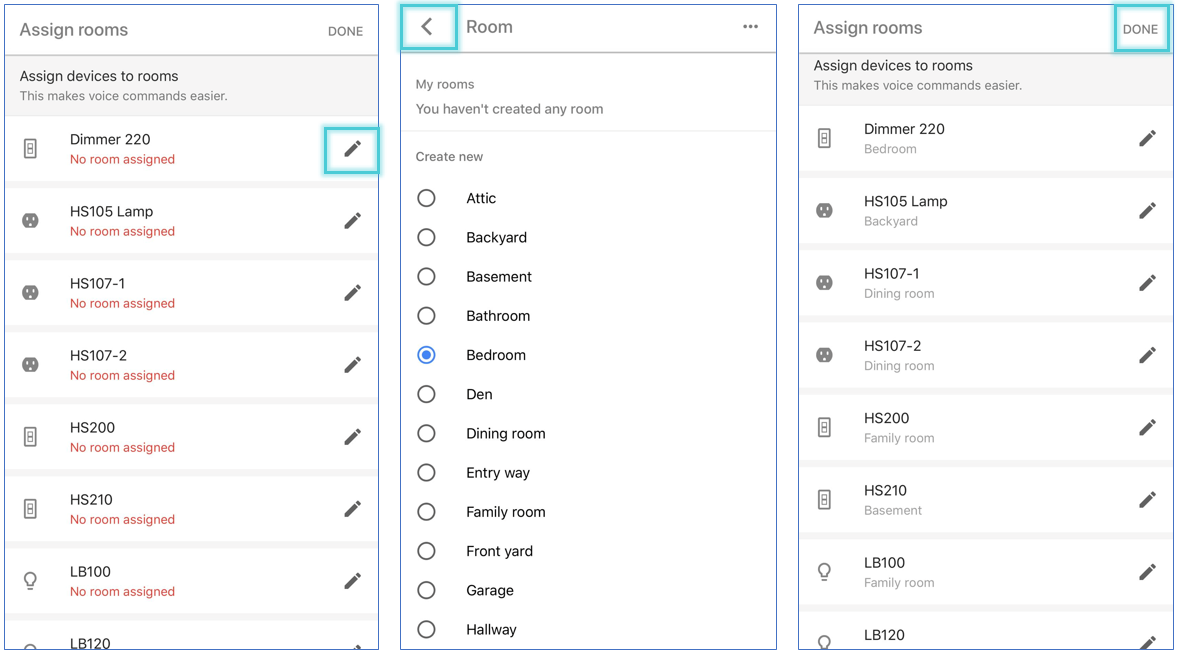 Step 7: Tap the back arrow icon in the upper-left corner. At this point you have successfully integrated your Kasa Smart account and devices with Google Assistant and can now control them directly within the Google Assistant app interface, or via voice commands.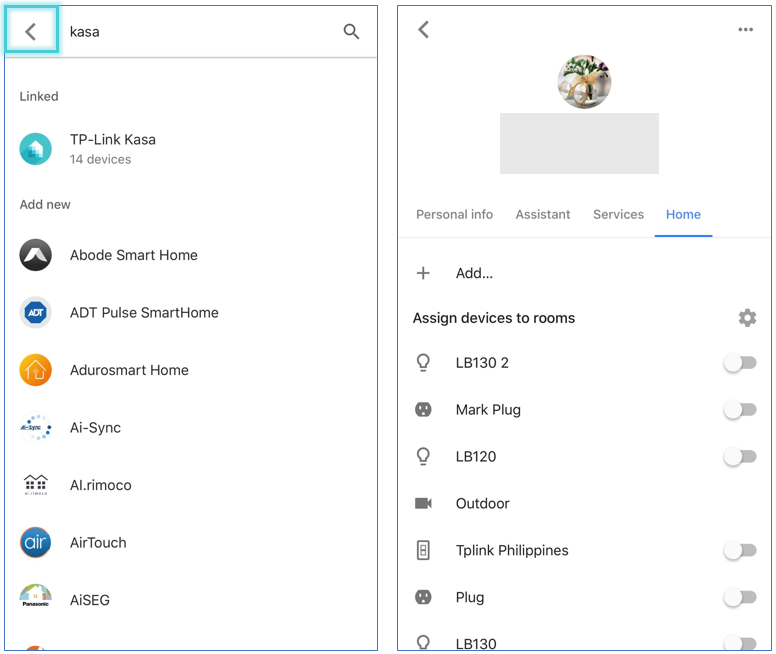 For a list of avalable voice commands that you can use with Google Assistant, please click here.